HQ Office Contact:
No 11, Jalan 6/118C,
Desa Tun Razak
Industrial Park,
56000 Cheras,
Kuala Lumpur, Malaysia.
+603-2856 7144
+6012-703 2336
+603-9107 7300
neolee.sales@gmail.com
+60127032336
Outlet Contacts:
KL Branch (Main)
Level 1, IKON Connaught Mall,
Taman Connaught,
56000 Cheras,
Kuala Lumpur, Malaysia.
+603-9212 9402
+6012-323 3037
neolee.connaught@gmail.com
Johor Branch
37, Jalan Teratai 2,
Taman Johor Jaya,
81100 Johor, Malaysia.
+603-9212 9403
+6018-223 4171
neolee.johorjaya@gmail.com

Sabah Branch
(Also known as Kreino Sdn Bhd)
Level 1, No 1B-8,
Central Shopping Plaza,
Kepayan Ridge,
88200 Kota Kinabalu,
Sabah, Malaysia.
+6088-267 899
+6019-628 9899
travis.tan@kreino.com


NL9601E - Electric Pedal Exerciser
RM 499.00
RM 449.10
In Stock
NL9601E - Electric Pedal Exerciser
Pedal exercisers are a great way to boost the upper and lower body's circulation and provide a moderate workout for elderly people or to help rehabilitate recovering patients from injuries, post-operations, and medical conditions (ie. stroke, Parkinson's disease, multiple sclerosis, etc.)
Benefits for the elderly includes lowering and maintaining their blood pressure, keeps joints healthy and reduces the risks of Arthritis, able to have a better sleep and improves their mood, strengthens the arms and legs muscles and prevents them from becoming stiff.
The NL9601E has a built-in digital monitor with programmable exercise modes and 12 speed settings to strengthen the arms and legs by either sitting or lying down. Patients or elderly should be supervised while using the pedal exerciser because it only operates on electricity and cannot be used manually.
Weight: 5.5 kg
Dimension: 49 cm x 49 cm x 28.5 cm
Voltage: 220V
Frequency: 50Hz
Power: 70W
Speed: 40-45 RPM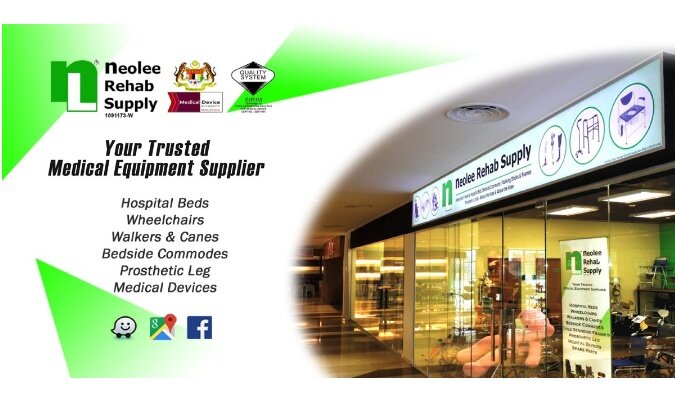 ​