HQ Office Contact:
No 11, Jalan 6/118C,
Desa Tun Razak
Industrial Park,
56000 Cheras,
Kuala Lumpur, Malaysia.
+603-2856 7144
+6012-703 2336
+603-9107 7300
neolee.sales@gmail.com
+60127032336
Outlet Contacts:
KL Branch (Main)
Level 1, IKON Connaught Mall,
Taman Connaught,
56000 Cheras,
Kuala Lumpur, Malaysia.
+603-9212 9402
+6012-323 3037
neolee.connaught@gmail.com
Johor Branch
37, Jalan Teratai 2,
Taman Johor Jaya,
81100 Johor, Malaysia.
+603-9212 9403
+6018-223 4171
neolee.johorjaya@gmail.com

Sabah Branch
(Also known as Kreino Sdn Bhd)
Level 1, No 1B-8,
Central Shopping Plaza,
Kepayan Ridge,
88200 Kota Kinabalu,
Sabah, Malaysia.
+6088-267 899
+6019-628 9899
travis.tan@kreino.com


NL230L Neo Wing Transfer Board
RM 299.00
RM 269.10
In Stock
NL230L Neo Wing Transfer Board
The NL230L has a unique curve shaped design mimicking wings so that it is easier to put in between the wheelchair and bed or whichever furniture the user plans to transfer themselves to. The material used to manufacture the Neo Wing is HDPE material which is much durable and less prone to bacterial growth compared to wooden types of transfer boards. The triple handles with anti-slip pads makes the board easy to hold and would not slid out of position easily.

Places the transfer board can be useful is to and from wheelchair and bed, wheelchair and car, wheelchair and sofa, and etc.
Makes patient transfers easier and more effortless

Anti-slip pads providing stability during transfers

Lightweight and easy to carry

High density Polyethylene (HDPE) material

Product of Taiwan
Weight: 1.3kg
Max Weight: 130kg
Material: High Density Polyethylene (HDPE)
Dimension: 75.5cm (L) x 32.3cm (w) x 2cm (H)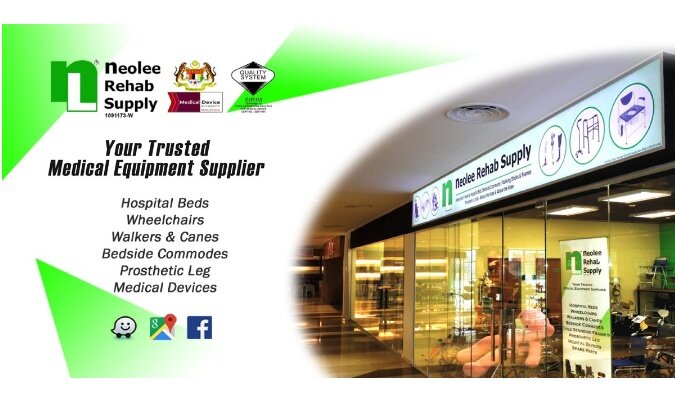 ​